In-Depth Look at the iPlay Max Vape: A Comprehensive Review
Daneal Salloum .
Oct 26, 2023
A wide variety of disposable electronic cigarettes and vape pens from iPlay Vapes offer a smooth, simple-to-use performance and a satisfying vaping experience. One of the most well-known iPlay vape products is the iPlay Max, which offers 2,500 puffs of premium disposable pod vape performance. In addition to nicotine-free iPlay 3-in-1 disposable vapes.
The IPLAY Max Disposable Pod offers the ideal fusion of performance and ease. With a 19.5mm diameter, this expertly crafted vape gadget offers a small ergonomic design. It is made of high-quality materials and fits comfortably in your palm for simple handling and a secure grip, making it perfect for vaping enthusiasts!
IPLAY MAX 2500 Puffs Disposable Vape Specifications
Size: 19.5*19.5*124.5mm

Battery Capacity: 1250mAh 

Puffs: 2500 puffs

Nicotine: Available in 0mg & 50mg/ml

E-liquid Capacity: 8 ml

Coil Resistance: 1.2Ω
The Alluring Design of IPlay Max Vape Pen
The IPlay Max vapes are not just an answer to your vaping needs but also a style statement. Designed with a sleek, streamlined body, these vapes are incredibly easy to use, making them perfect for both beginners and experienced vapers. The ergonomic design of IPlay Max vape ensures a comfortable grip while the discrete form factor is a boon for vapers on the go.
Key Features:
Streamlined, sleek design

Ergonomic and comfortable grip

Discreet form factor
Submit your order today and start enjoying the pleasures of IPlay Max 2500 – the ultimate disposable vape companion!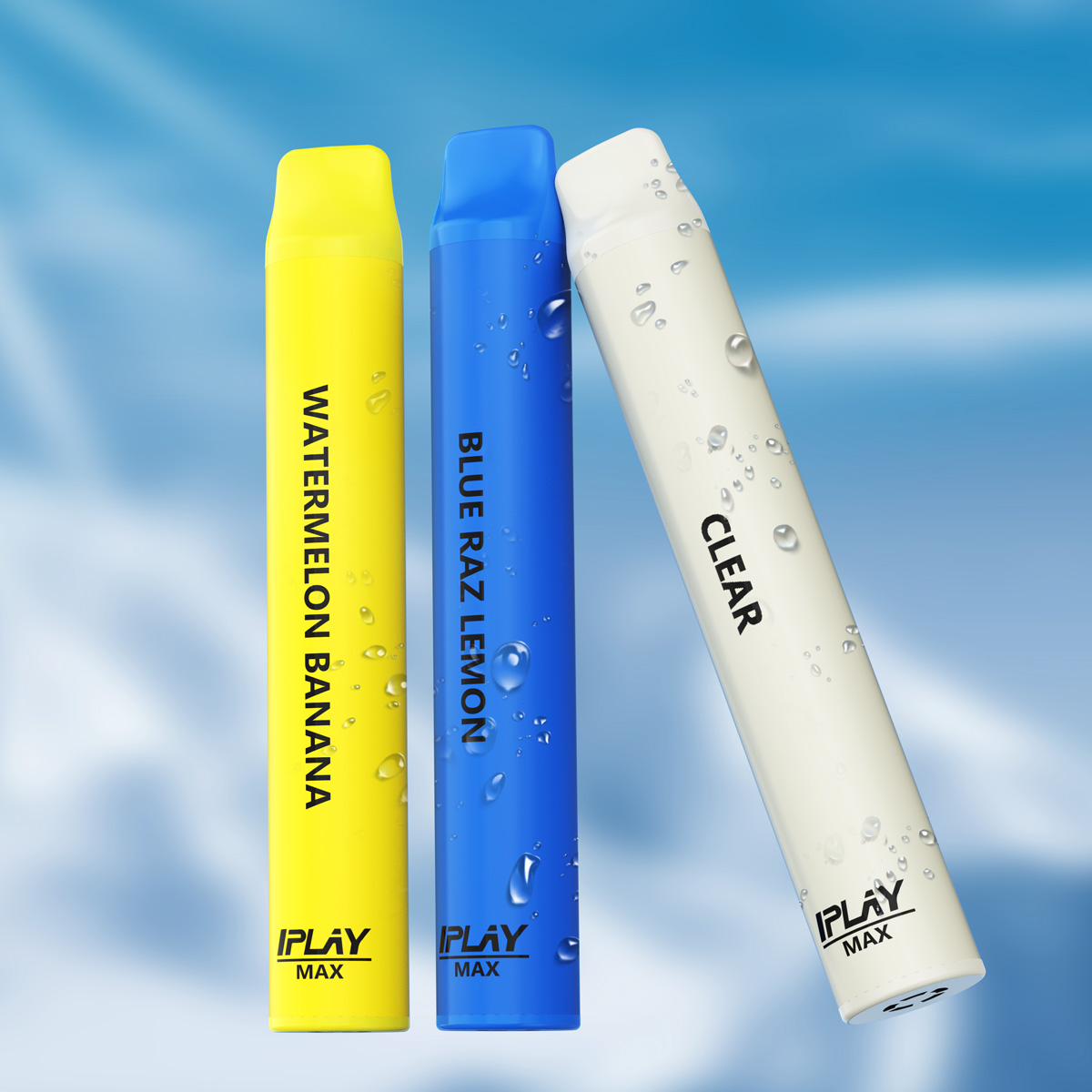 A Flavour Oasis: Exploring IPlay Max Vape Flavours
One of the key reasons IPlay Max is a favorite among vapers is its extensive flavor range. Each IPlay Max vape pod boasts a unique blend of e-liquid that is sure to tantalize your taste buds. Let's dive into the world of flavors that IPlay Max 2500 puffs has to offer:
1. Sour Apple Melon
For those who crave a sweet and tangy combination, the Sour Apple Melon flavor offers a delectable journey. The interplay of sour apple and luscious melon creates a vaping experience like no other.
2. Grape Strawberry
Grape and strawberry lovers, this one's for you! The harmonious fusion of these two fruity delights is a match made in vaping heaven.
3. Cool Mint
The refreshingly crisp Cool Mint flavor delivers a coolness that's perfect for a soothing vaping experience.
4. Grapefruit Berry
This flavour is an amazing combination of tangy grapefruit and sweet berries, creating a tantalizing mix of flavors that keeps you coming back for more.
5. Sour Raspberry
Sour Raspberry offers a tantalizing blend of sourness and sweetness, creating a delightful contrast that keeps your palate entertained.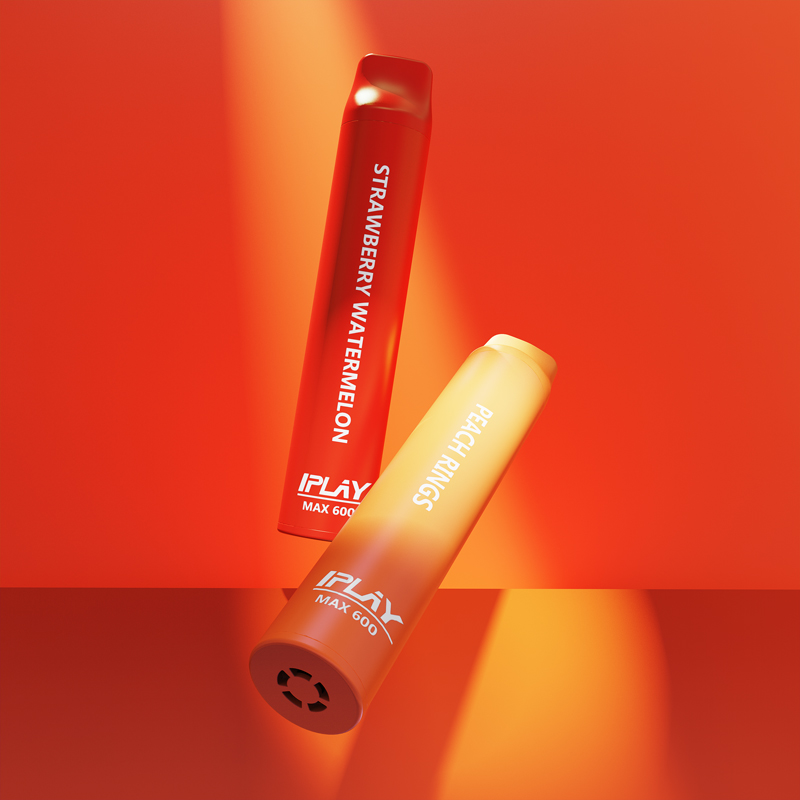 6. Mango Ice
Mango lovers rejoice! The Mango Ice flavor is the perfect fusion of tropical sweetness and a cooling sensation.
7. Peach Ice
Enjoy the juiciness of ripe peaches with a hint of icy freshness in the Peach Ice flavour.
8. Guava Raspberry
For vapers who love exotic and tangy flavors, the Guava Raspberry is a fantastic choice.
9. Berry Watermelon
The Berry Watermelon flavor combines the juiciness of watermelon with a medley of delicious berries.
10. Lush Ice
Lush Ice is all about a perfect balance between sweetness and coolness. It's a good flavour that'll leave you craving for more.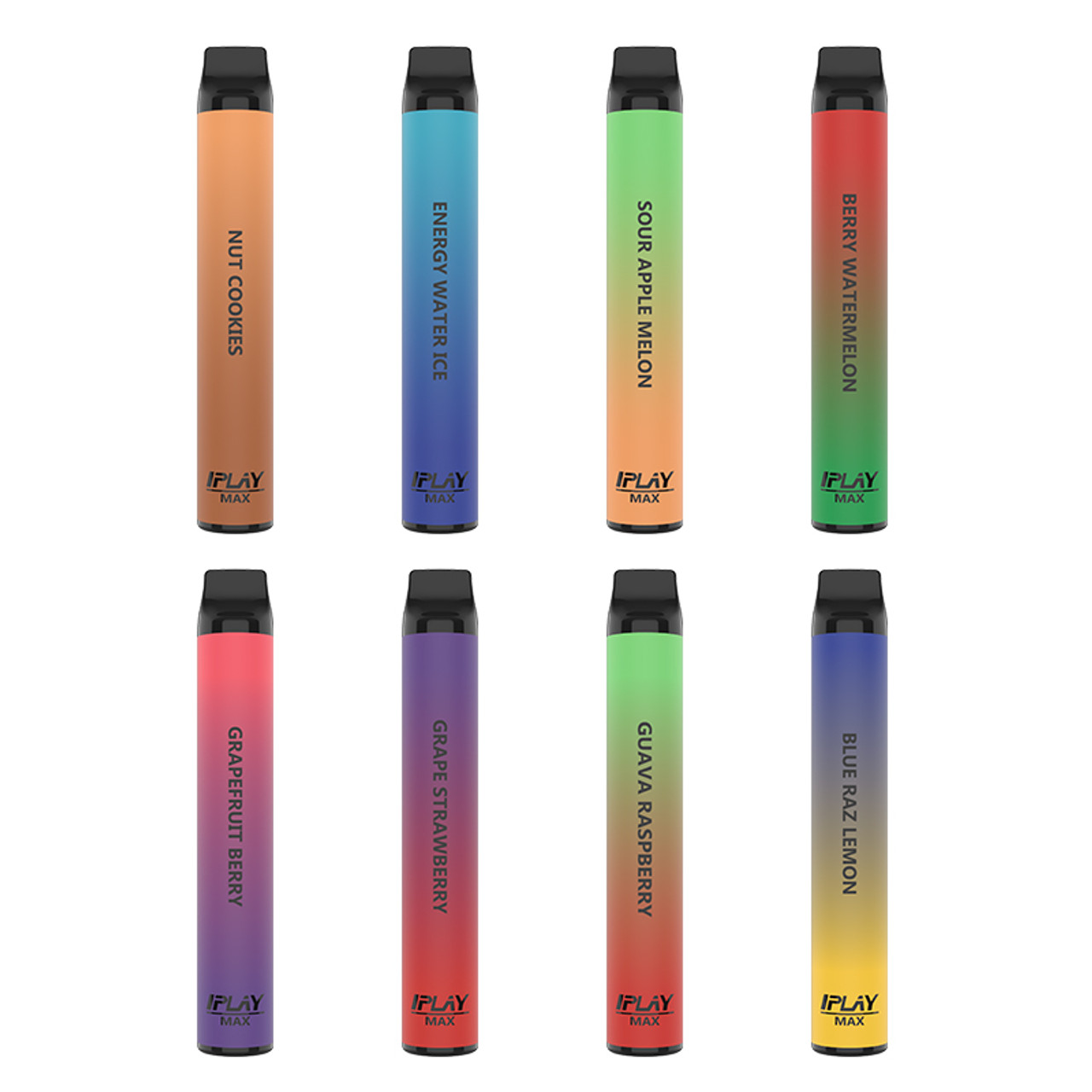 Outstanding Performance: IPlay Max Disposable Vape Pen
IPlay Max disposable vapes are designed to deliver a superior vaping experience. The 2500 puffs you get from each device ensure you can enjoy your vape for an extended period. These vapes are powered by a long-lasting battery, eliminating the need for recharging.
Key Features:
Up to 2500 puffs per disposable pod

Hassle-free, no need to charge

Powerful and consistent performance
Whether you're new to vaping or a seasoned pro, Let's Vape disposable pod vape collection offers an unmatched vaping experience!
Find Nicotine-Free IPlay 3-in-1 Disposable Vapes
Three flavours can be found in a single disposable pod when using the IPlay 3-in-1 Pro Disposable Vape.
This well-known gadget has two internal 500mAh batteries to run it. It has a 1.4-ohm coil and 0mg nicotine for a refreshing vaping experience. Mango Orange, Pineapple Watermelon, Strawberry Lychee, Candy Peach, Milk Banana, Lemonade Blueberry, Kiwi Grape, Guava Raspberry, Passion Fruit Energy, and Cola Cherry are among the ten delectable flavours that are available for your enjoyment.
The IPlay 3-in-one Pro specifications include:
Size: 22*22*101mm

Battery: 1000mAh

E-liquid Capacity: 6ml

Nicotine: 0mg

Puffs: 2000 Puffs

Resistance: 1.6Ω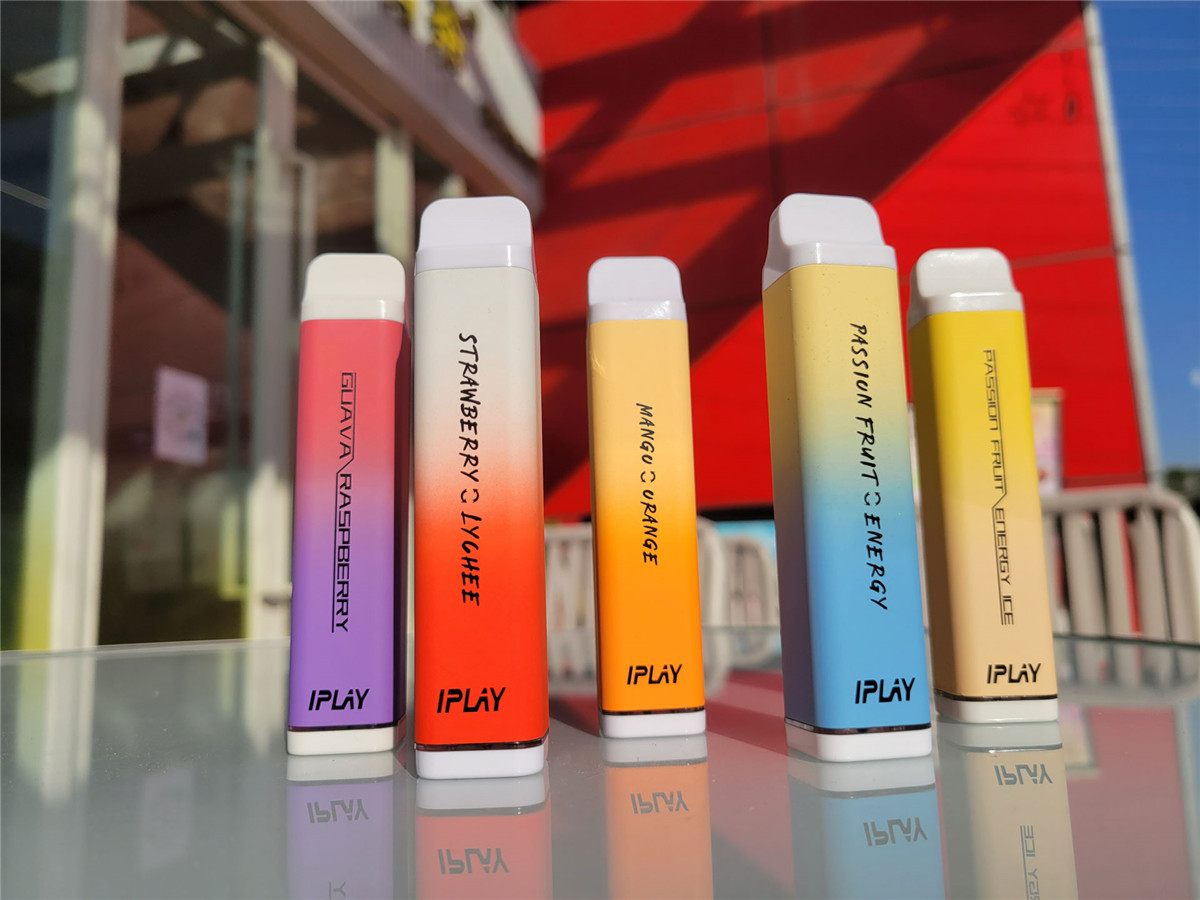 What Vapers Are Saying About IPlay Max Vapes - IPlay Max Vape Review
User reviews are a testament to the quality of a product. Let's take a look at what the vaping community has to say about IPlay Max disposable vapes:
John M. - Verified Buyer
"I've tried various disposable vapes, but IPlay Max vapes are game-changer. The flavours are amazing, and the fact that it lasts so long is a money-saver!"
Samantha G. - Vaping Enthusiast
"IPlay Max disposable vape has completely transformed my vaping experience. I don't need to stock up on e-liquids, and the flavours are so smooth. I highly recommend it!"
Mike R. - Ex-Smoker
"As someone who quit smoking and embraced the vaping lifestyle, IPlay Max has been a savior. It's hassle-free, and the flavours combine for an amazing vaping experience."
Why Choose IPlay Max from Let's Vape?
When it comes to disposable vapes, choosing the right brand is essential for a satisfying vaping experience. Let's Vape is the perfect match for IPlay Max, offering a range of flavours, excellent customer service, and competitive prices.
Reasons to Choose Let's Vape:
Extensive IPlay Max collection in stock

Competitive prices

Prompt and secure delivery

Trusted IPlay Max vape review from the vaping community
Don't miss out on the chance to elevate your vaping experience. Discover the world of IPlay Max vapes at Let's Vape and immerse yourself in the amazing flavors and convenience that it offers.
With Let's Vape, you can combine a great vaping lifestyle with cost-effective choices.
Frequently Asked Questions (FAQs) - IPlay Max Vapes
01- What Percentage of Nicotine is in IPlay Max vape?
IPLAY MAX Disposable vape offers a variety of nicotine levels, including 0%, 5%, and whatever additional nicotine level you would like to fill, to accommodate both novice and seasoned vapers.
02- How many puffs does an iPlay Max vape have?
Each IPLAY vape Max is pre-filled with 8mL of e-liquid to deliver 2500 puffs and is powered by a 1250mAb built-in battery. There are twelve delectably distinctive flavour combinations to select from.
03- Is Iplay Max Available for Purchase at Let's Vape in Australia?
Yes, Let's Vape is proud to offer a collection of Iplay Max disposable vapes in Australia. You can explore the range of flavours and make your purchase conveniently through the Let's Vape website.
04- Are Iplay Max Vapes Suitable for Beginners?
Absolutely! Iplay Max disposable vape is an excellent choice for beginners. Their ease of use, wide range of flavours, and hassle-free operation make them a user-friendly option.
05- Do I Need to Charge Iplay Max disposable vape?
One of the key benefits of Iplay Max disposable vapes is that they come pre-charged and ready for use. There's no need to worry about recharging. Simply open the package, start vaping, and enjoy the flavours.