IGET XXL: The Ultimate Disposable Vape Experience
Daneal Salloum .
Oct 23, 2023
Everyone is looking for a reliable e-cigarette that won't cause them any problems down the road. How can you choose a brand when there are hundreds of them available?
One name that has been creating quite a buzz in the vaping community is the IGET XXL 1800 puff. This disposable vape, with its 1800 puffs capacity and a range of delectable flavours, has quickly become a favorite among vaping enthusiasts in Australia. In this review, we'll delve into the ins and outs of the IGET XXL, exploring its key features, flavors, and why it has gained popularity in the Land Down Under.
The IGET XXL: Unveiling the 1800 Puff Wonder
The IGET XXL, as the name suggests, is a disposable vape designed for those who crave a vaping experience that lasts. With an impressive 1800 puff capacity, this sleek and compact size device offers a vaping journey like no other. It's worth noting that IGET vape XXL Australia legal for use as long as it has no nicotine, making it a great choice for those looking for hassle-free, on-the-go vaping.
Specifications
Puff: 1800 Puffs

Nicotine Strength: 0mg/ml (0%)

Battery: 950mAh

Capacity: 7ml e-liquid

Size: 19*19*101mm

Net Weight: 45g
Ready to Elevate Your Vaping Experience with IGET XXL? Order Yours Now!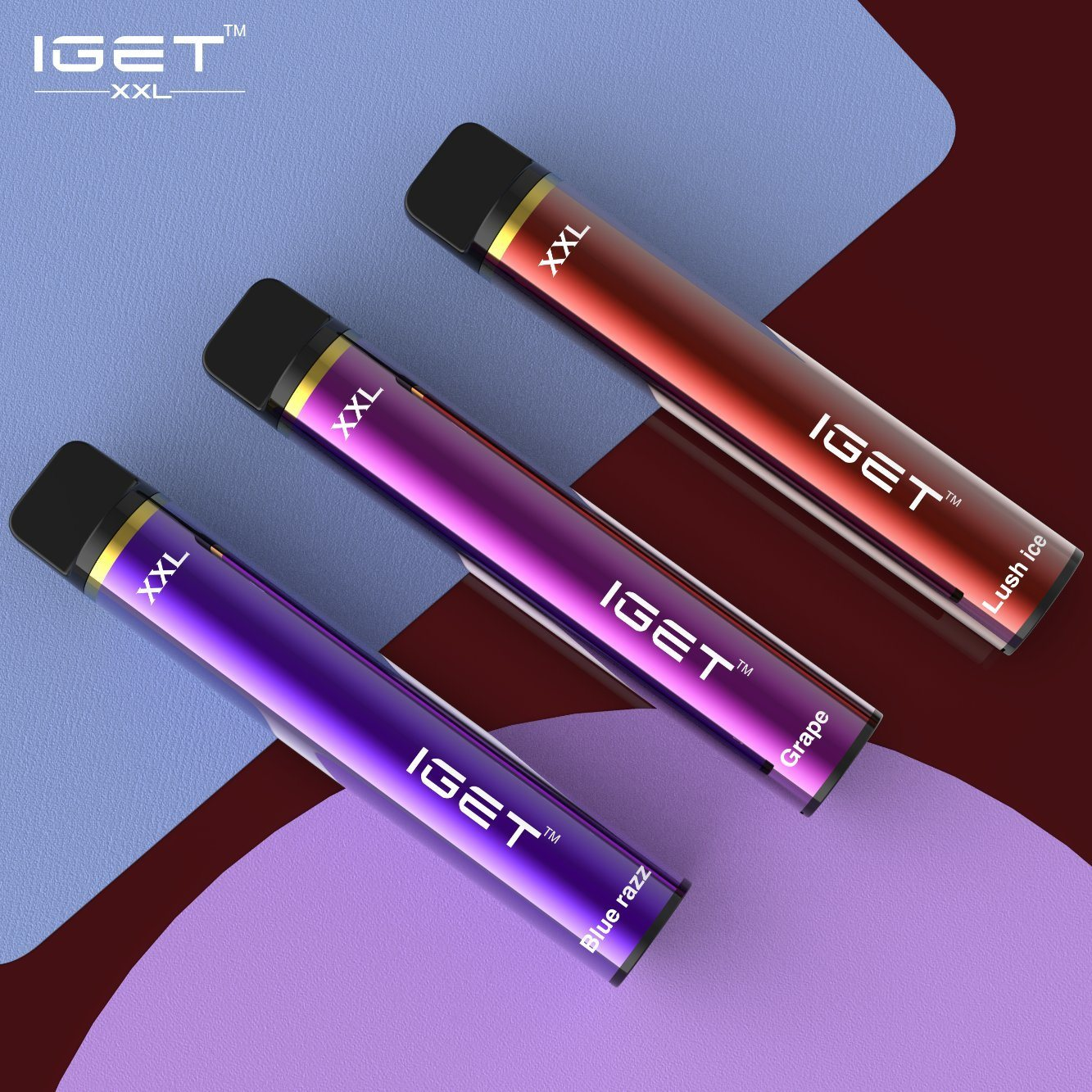 Why You Should Choose IGET XXL Disposable Vape
What sets the IGET XXL apart from other disposable devices is not only its extensive flavour range but also its impressive 1800 puffs capacity. This means that you can enjoy a satisfying vaping experience for an extended period without worrying about recharging or refilling.
The IGET XXL is made of light SS material which is both durable and corrosion-resistant and has the benefit of being 100% recyclable, providing comfortable hand feeling while you vape. Its compact size makes it ideal for carrying around and leisure vaping. The 7ml e-liquid capacity allows for prolonged enjoyment, and its durable build ensures that it can keep up with your vaping needs.
Moreover, the IGET XXL is available in a range of stunning colors, making it a stylish accessory that complements your personal style. Whether you opt for the sleek black model or the vibrant red, the IGET XXL's aesthetic appeal matches its performance.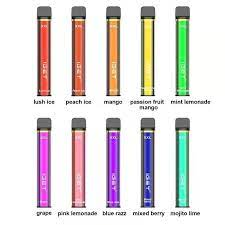 What Are The Available Flavours for IGET XXL Disposable Vape
There are many different IGET XXL flavours available for vaporising. Whether you prefer a sweet, fruity, or sour taste, there is probably a flavour out there that will suit your tastes. Here are some of the flavours that have vapers across Australia talking:
1. Pineapple Juice Ice:
A tropical delight with a chilly twist, the pineapple juice ice flavor is perfect for those who love a refreshing and tangy vape.
2. Blueberry Ice:
The sweet and juicy flavor of blueberries meets a frosty finish in this delightful option.
3. Guava Ice IGET XXL:
A tropical explosion of ripe guavas with a hint of icy coolness for a refreshing experience.
4. Cherry Ice:
The sweet and tart combination of cherries, paired with an icy blast, provides a delightful contrast of flavors.
5. Mint Ice:
For those who prefer the classic menthol taste, the mint ice flavor delivers a cool, crisp vaping sensation.
6. Peach Ice:
The succulent taste of ripe peaches blended with a hint of menthol for a sweet and cool vape.
7. Mixed Berry:
A medley of various berries creating a harmonious and delicious vaping experience.
8. Bubble Gum:
This nostalgic flavor offers the taste of sweet and chewy bubblegum in vapor form.
9. Kiwi Ice:
A unique combination of tangy kiwi and menthol, delivering a fruity and refreshing vape.
10. Blackberry Ice:
Experience the rich, dark sweetness of blackberries alongside a cooling menthol touch.
11. Mojito Lime:
Get transported to a tropical beach with the zesty and invigorating flavor of mojito lime.
12. Strawberry Watermelon:
A sweet and juicy fusion of strawberries and watermelon, perfect for those with a sweet tooth.
13. Strawberry Ice:
The classic strawberry flavor enhanced with a chilling ice finish.
14. Juicy Tropical Guava Slices:
Dive into the tropics with the taste of juicy guava slices, perfectly complemented by a tropical twist.
15. Lush Ice:
A cool refreshing blend of watermelon and menthol, creates a lush, refreshing flavor.
16. Energy Drink:
For an extra boost, the energy drink flavor provides a unique and invigorating experience.
17. Mint Lemonade:
A refreshing blend of mint and lemonade, ideal for a revitalizing vape session.
18. Pink Lemonade:
The zesty and sweet combination of pink lemonade, a classic favorite.
19. Cotton Candy:
A sweet and whimsical choice for those with a sweet tooth.
20. Blue Razz:
The delightful taste of blue raspberry candy, a nostalgic favorite.
21. Passionfruit Mango:
A tropical blend of passionfruit and mango, perfect for a taste of paradise.
Explore the IGET XXL Flavour Range Available at Let's Vape Stores and Find Your Favorite Today!
IGET XXL: Is it a Safe Smoking Alternative?
Because it doesn't contain tobacco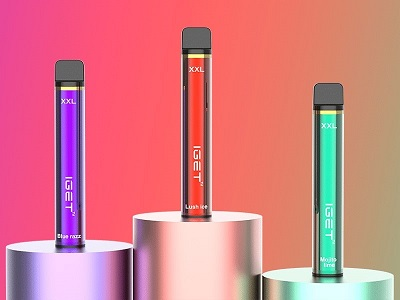 and doesn't emit smoke, IGET XXL is marketed as a risk-free alternative to smoking. Propylene glycol, vegetable glycerin, nicotine, and flavourings make up the vapour that the IGET XXL emits. Reviews of the IGET XXL claim that the vapour it produces is smooth and free of the flavour or smell of tobacco smoke!
One downside of IGET XXL is that the heater tank needs to be refilled every two days. Certain users have reported that the vape pen leaked liquid or left residue on the battery compartment's walls. Overall, however, reviewers agree that IGET XXL is a better option than smoking cigarettes because it doesn't emit tobacco smoke and has a milder odour.
Haven't Tried IGET XXL Yet?
If you haven't tried the IGET XXL yet, you're missing out on a vaping experience that's sure to satisfy your cravings and elevate your style. The diverse range of flavours, the comfortable hand feel, and the promise of quality in every puff make the IGET XXL a standout choice in the world of disposable vapes.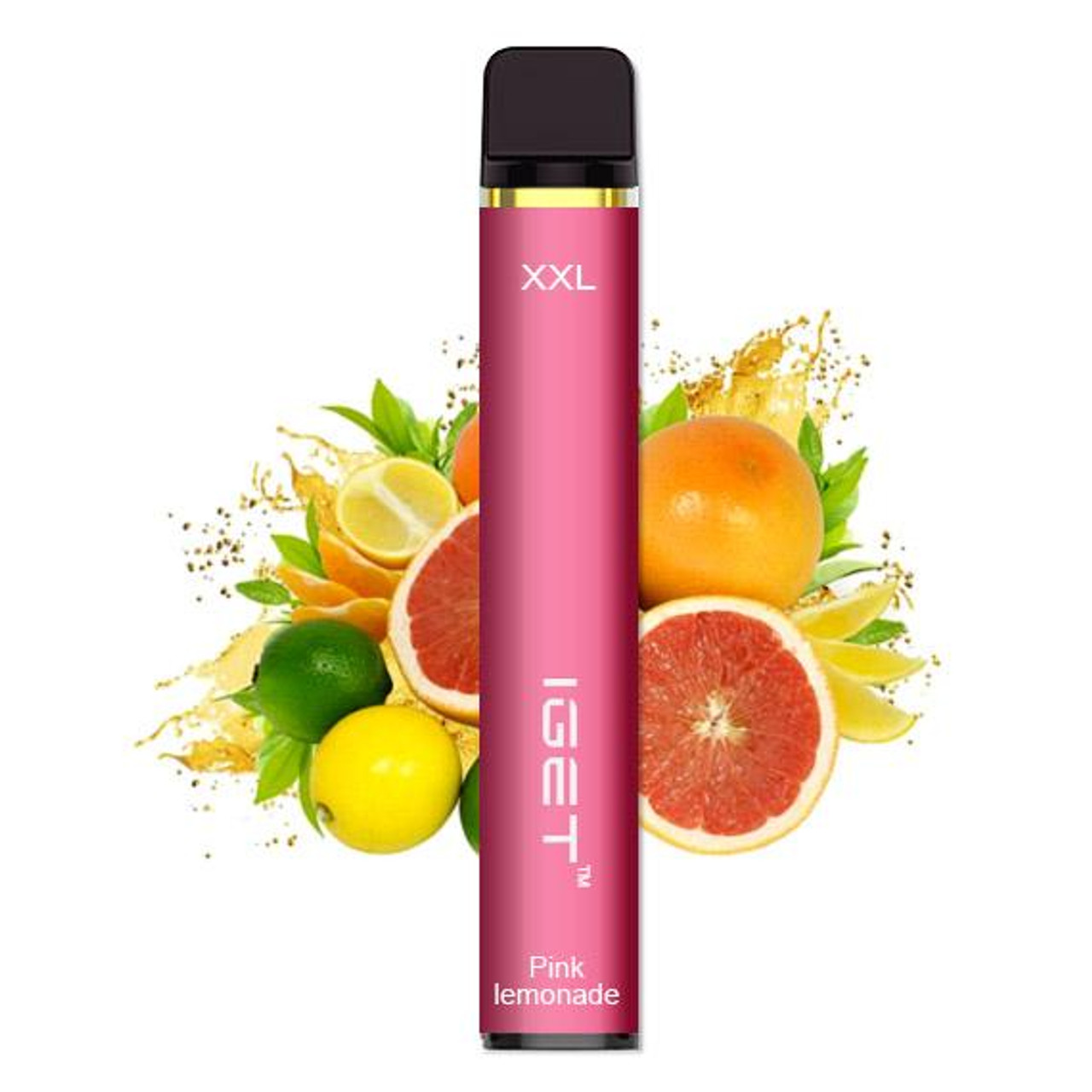 Frequently Asked Questions About the IGET XXL
1. How much nicotine does an IGET XXL have?
The IGET XXL is available in various nicotine strengths, including options with no nicotine. The nicotine content can range from 0mg (nicotine-free) to 50mg or 5%, depending on the specific product variant.
2. How many hits does an IGET XXL have?
It offers approximately 1800 puffs, which can vary depending on the individual's vaping habits. It's designed to provide an extended vaping experience without the need for recharging or refilling.
3. What is the cigarette equivalent to an IGET XXL?
As a rough estimate, one IGET XXL with 5% nicotine (50mg) can be compared to approximately 3-4 packs of traditional cigarettes. Keep in mind that this is a general approximation, as vaping and smoking are different experiences.
4. Are 5% nicotine vapes illegal?
The sale of nicotine-containing e-cigarettes without a prescription is illegal in most Australian states. Consumers require a prescription for all purchases of nicotine vaping products, this includes purchases made overseas and from pharmacies in Australia.
5. How many cigarettes is 6000 puffs of a vape?
6000 puffs from a vape with 5% nicotine (50mg) can be likened to roughly 15-20 packs of traditional cigarettes. However, this is a general approximation and may not be entirely accurate for every individual.
6. Can a vape have 10,000 puffs?
Sigelei Smart AC10000 ( 10000 Puffs ) Disposable vape offers 10000 Puffs and has a 650 mAh battery with a type-C charging port.