A Comprehensive IPLAY MAX Vape Review
Daneal Salloum .
Nov 13, 2023
In this IPLAY MAX Vape review blog, we'll delve into the world of disposable vapes and present a thorough IPLAY MAX Vape review. Whether you're a seasoned vaper or someone looking to quit smoking, the IPLAY MAX series might just be the game-changer you need.
IPLAY MAX Overview
1. Hassle-Free Vaping with IPLAY MAX
IPLAY MAX is renowned for its hassle-free disposable vapes, and the latest addition to their lineup is making waves – the IPLAY MAX 2500. Offering an impressive 2500 puffs, this disposable device eliminates the need for refilling or recharging, providing convenience that's hard to beat.
2. PCTG Size for Enhanced Durability
The IPLAY MAX boasts a robust build with a PCTG (polycarbonate glycol) size, ensuring durability without compromising on portability. The sleek design and compact diameter make it a discreet choice for vapers of all ages.
Flavours to Savor
IPLAY MAX offers twelve flavour options to choose from:
Blueberry Ice

Blue Raspberry Lemon

Grape Ice

Grape Strawberry 

Guava Raspberry

Passionfruit

Peach Ice

Pineapple Orange Guava

Sour Apple Melon

Sour Raspberry

Strawberry Lychee

Watermelon Ice
1. Dive into the IPLAY MAX Flavor Spectrum
One standout feature of the IPLAY MAX series is the extensive range of flavors. From the popular IPLAY MAX Mango Ice to the refreshing IPLAY MAX Guava Raspberry and the exotic Strawberry Lychee, the flavor options cater to every palate.
2. IPLAY MAX Strawberry Lychee 2500 Puffs of Pure Bliss
The IPLAY MAX Strawberry Lychee 2500 Puffs variant, offering an impressive 2500 puffs, is a testament to the brand's commitment to quality. With the perfect blend of strawberry sweetness and lychee undertones, this flavor is a must-try for those seeking a delightful vaping experience.
3. Sour Apple Melon and Grape Strawberry – A Symphony of Tastes
If you're in the mood for a tangy twist, the Sour Apple Melon flavor delivers a burst of sour apple goodness, while the Grape Strawberry variant offers a delightful fusion of two classic fruit flavors. These options ensure that IPLAY MAX disposable caters to a diverse range of taste preferences.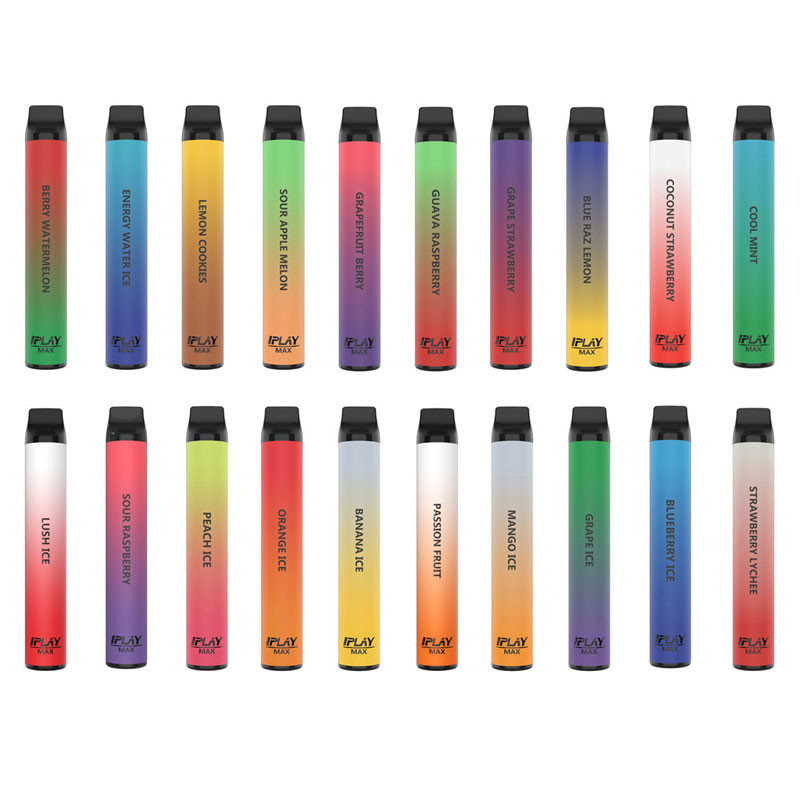 Performance and Efficiency
1. Battery Life that Matches the Flavor
The IPLAY MAX disposable vape is equipped with a reliable battery of 1250mAh internal battery that complements the longevity of the flavors. You won't have to worry about your device running out of power before you finish enjoying your favorite flavor.
2. E Juice Capacity for Extended Use
With a substantial 8ml e-liquid capacity, IPLAY MAX ensures that you get more puffs per device, making it a cost-effective choice compared to traditional vaping setups. It's a smart investment for those looking to save money without compromising on taste.
Quit Smoking with IPLAY MAX Disposable Vape
1. An Answer to Smoking Woes
For those on the journey to quit smoking, the IPLAY MAX series offers a viable alternative. The nicotine strength salt-infused e-liquid is available in 0mg & 50mg/ml, so you can enjoy vaping without the harmful effects of nicotine salt in traditional cigarettes.
2. Money Matters – IPLAY MAX to the Rescue
Switching to IPLAY MAX can also be a wise financial decision. The cost-effectiveness of disposable vapes compared to traditional cigarettes can save you a significant amount of money in the long run.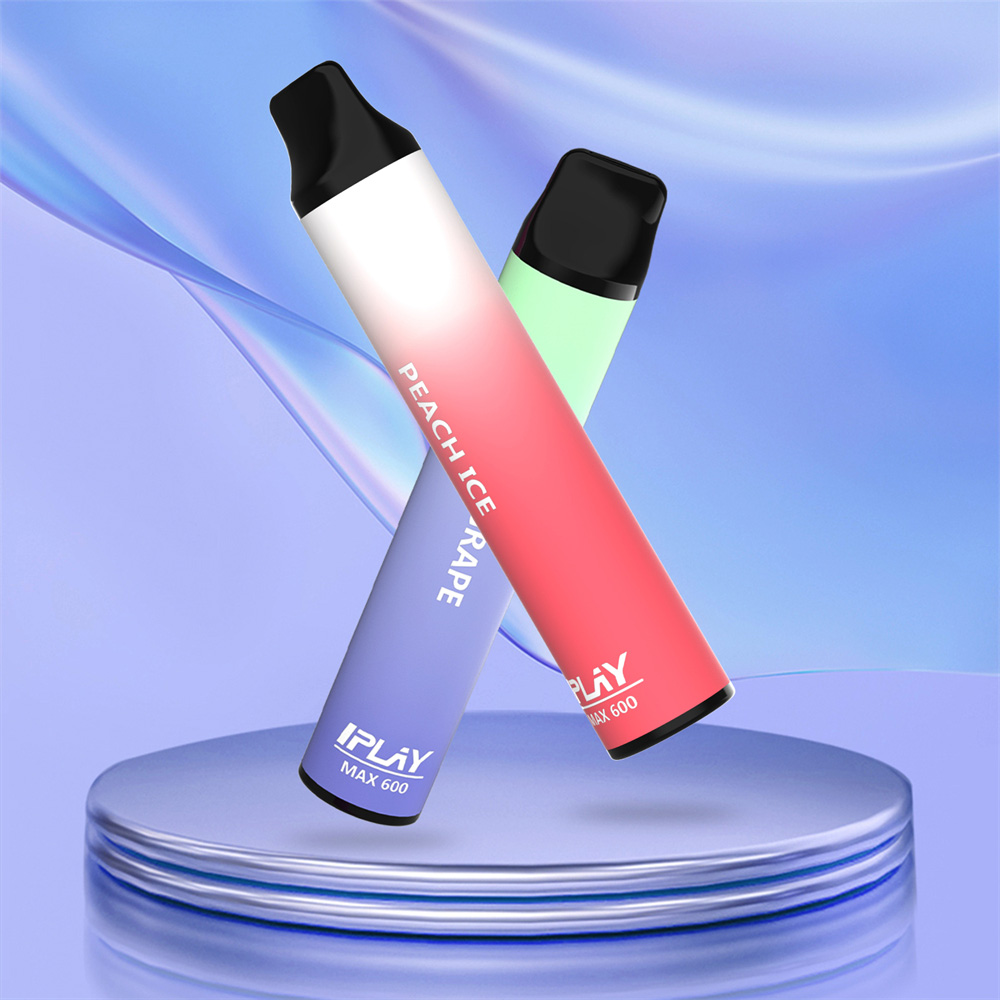 Why You Should Switch To IPLAY MAX Disposable Vape?
A great way to switch from smoking cigarettes to vaping is with the IPLAY MAX 2500 puffs disposable pod. It is advantageous to switch to a new device that is user-friendly. The IPLAY MAX has a lot of amazing flavour combinations.
The IPLAY MAX 2500 puffs disposable pod is the pinnacle of portability and convenience, with a design centred around comfort. With its 8ml e-juice capacity and long-lasting battery, it offers hassle-free vaping without the need for filling.
Testimonials & Reviews: Savoring the Excellence of IPLAY MAX Vape Review at Let's Vape
"IPLAY MAX Mango Ice is my ultimate escape. The tropical notes are so authentic; it's like taking a mini-vacation with every puff. Let's Vape truly knows how to deliver an immersive flavor experience."
James P.
"I've tried various disposable vapes, but the hassle-free experience with IPLAY MAX is unmatched. No need for refills or recharges – just pure vaping pleasure. Let's Vape has nailed it with this one!"
Emily L.
"Who knew guava and raspberry could create such magic? IPLAY MAX Guava Raspberry is my go-to flavor now. The balance is perfect, and the intensity is just right. Kudos to Let's Vape for stocking these innovative flavours!"
Hannah D.
"Let's Vape has become my go-to for IPLAY MAX vapes. The reliability of their stock and the seamless shopping experience keep me coming back."
Alex M.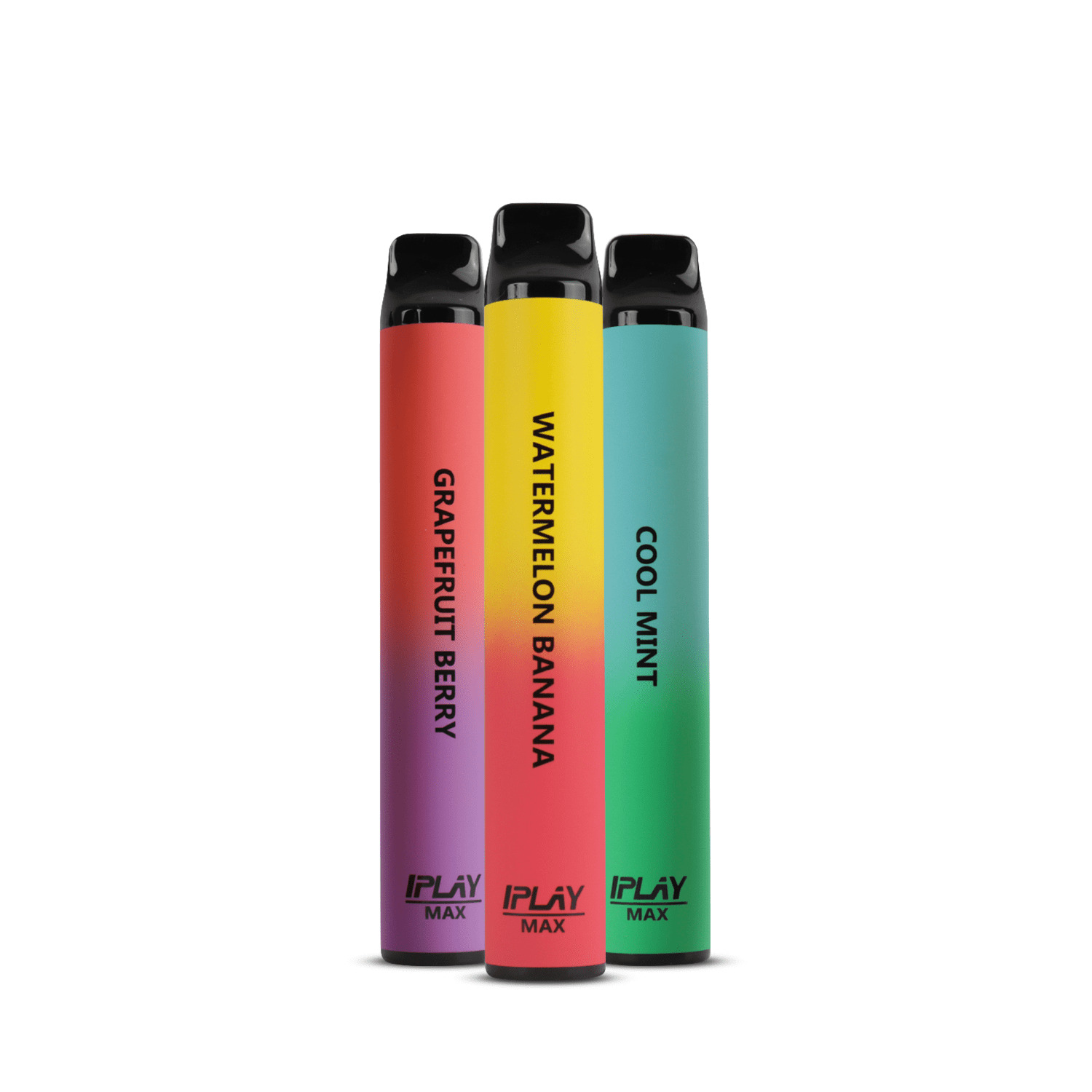 Ready to Experience IPLAY MAX?
If you're ready to join the ranks of satisfied customers experiencing the pleasure of IPLAY MAX vapes, Let's Vape is your gateway to flavor-packed satisfaction. Explore our IPLAY MAX collection, discover your favorite good flavour, from the tropical allure of IPLAY MAX Mango Ice to the bold fusion of IPLAY MAX Guava Raspberry and the exotic charm of IPLAY MAX Strawberry Lychee 2500 puffs.
Elevate your vaping journey with Let's Vape today!
FAQs
01- What makes IPLAY MAX different from other disposable vapes?
IPLAY MAX stands out with its extensive flavor range, hassle-free design, and impressive 2500-puff capacity. The flavors are crafted to perfection, offering a diverse and satisfying vaping experience.
02- How many hits does an IPLAY MAX have?
An IPLAY MAX disposable vape is designed to deliver approximately 2500 puffs. This impressive puff count ensures an extended vaping experience before the device is depleted.
03- Do IPLAY Vapes contain nicotine?
IPLAY MAX Disposable caters to both new and experienced vapers with a range of nicotine options: 0%, 5%, or any other nicotine content you would like to fill.
04- How long does 2500 puffs last?
Depending on usage, a 2500 puffs disposable vape can last two to four weeks. That will probably only last two weeks if you use it every day. But if you use it infrequently, it might last up to four weeks.
05- Can I use IPLAY MAX if I'm new to vaping?
Absolutely! IPLAY MAX is designed for vapers of all experience levels. Its user-friendly, disposable nature makes it an excellent choice for beginners and a hassle-free option for seasoned vapers.
06- Is the IPLAY MAX device rechargeable?
No, the IPLAY MAX is a disposable vape, meaning it doesn't require recharging or refilling. Once you've enjoyed all 2500 puffs, simply dispose of the device responsibly.
07- Are there any age restrictions for purchasing IPLAY MAX at Let's Vape?
Yes, in accordance with Australian laws, you must be 18 years or older to purchase nicotine free vaping products from Let's Vape. Age verification measures are in place to ensure compliance.